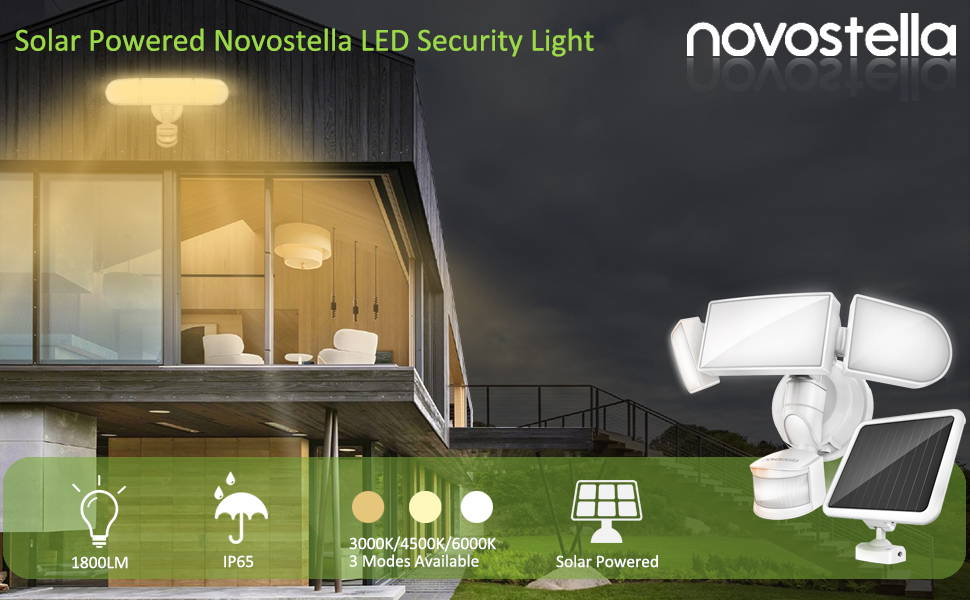 Novostella Tunable White Solar LED Security Lights

- Adjustable color temperature design - 3000K/4500K/6000K.
- Solar powered, saving on electricity bills, Upgrade solar panels to further improve charging efficiency in low-light situations.
- 1800lm ultra-high brightness, 4000mAh capacity battery allows the lamp to support higher brightness.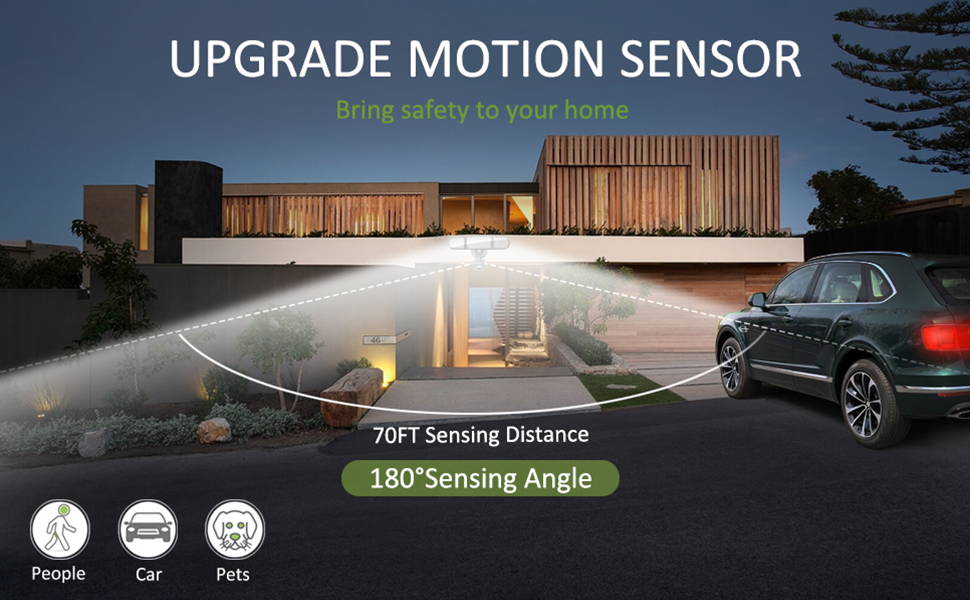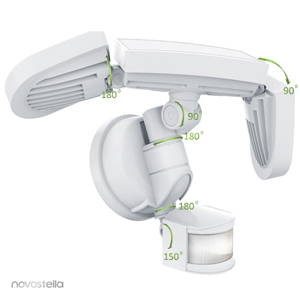 Flexible Head & PIR Sensor

All three heads and motion sensors can be adjusted at large angles to better meet your lighting Angle requirements.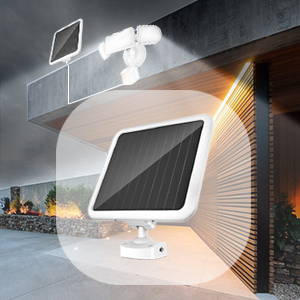 Upgrade Larger Solar Panel

The use of a larger area of solar lamp panel, can provide a more stable and fast energy supplement for the lamp.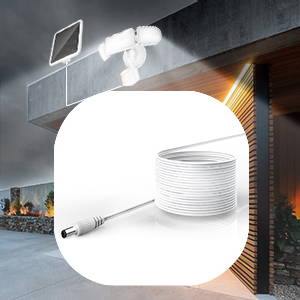 The 15-foot-long cable can meet the installation requirements for more occasions of solar luminaires.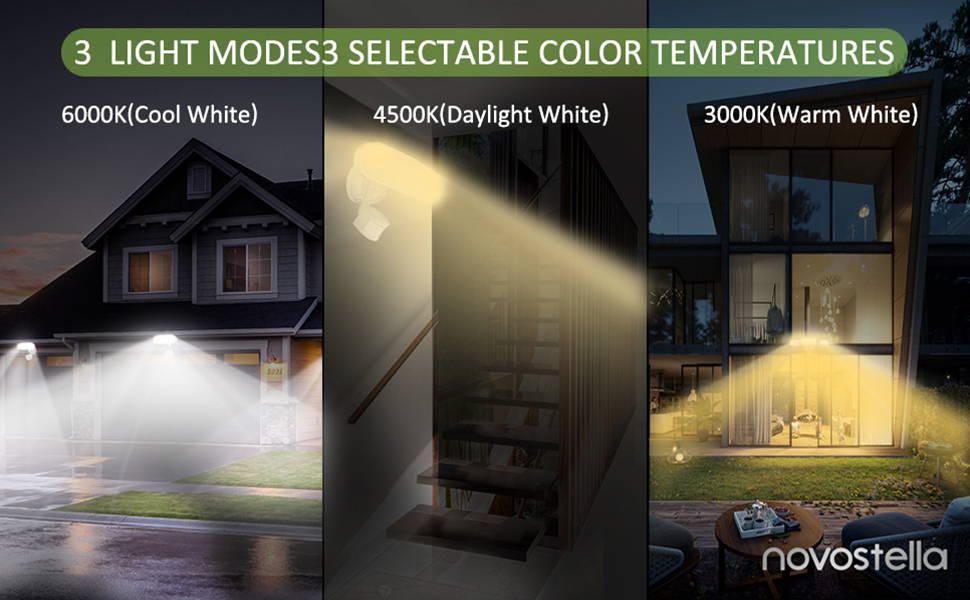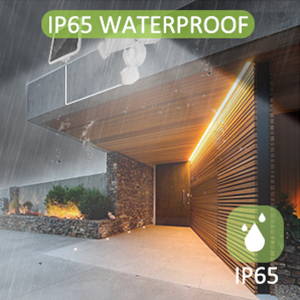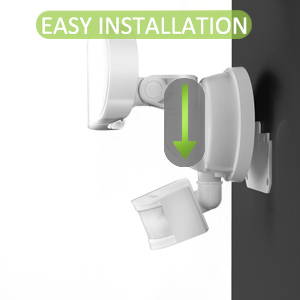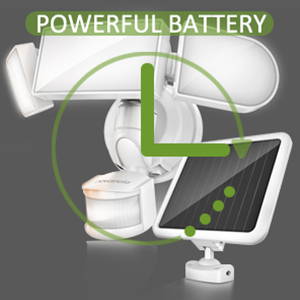 Lumens: 1800LM
Color Temperature: 3000K/4500K/6000K
Battery Type: Li-ion 3.7V/2000mAh×2
Length of Cord: 15ft
Waterproof: IP65
Max Detection Dstance: 70ft
Max Detection Range: 180°
Lighting Time: 30s/60s/120s Adjustable
Materail: ABS+PC
Work Temperature: -20℃ ~ 40℃

Sunday,Monday,Tuesday,Wednesday,Thursday,Friday,Saturday
January,February,March,April,May,June,July,August,September,October,November,December
Not enough items available. Only [max] left.
Add to Wishlist
Browse Wishlist
Remove Wishlist