2023 Outdoor String light decoration ideas
Colorful string bulbs are one of the easiest ideas you can bring to your porch or backyard.
Garden string lights provide a cozy place to take a dinner in the summer and bring extra light to parties. Plus, colorful garden string lights can set the mood and provide music sync to bring more atmosphere to the party. Consider combining them with other outdoor light sources, such as colorful flood lights and outdoor strip light, they will create a magic lighting world for your party.
Here are some decoration ideas of outdoor string lights
1.Canopy lighting decorations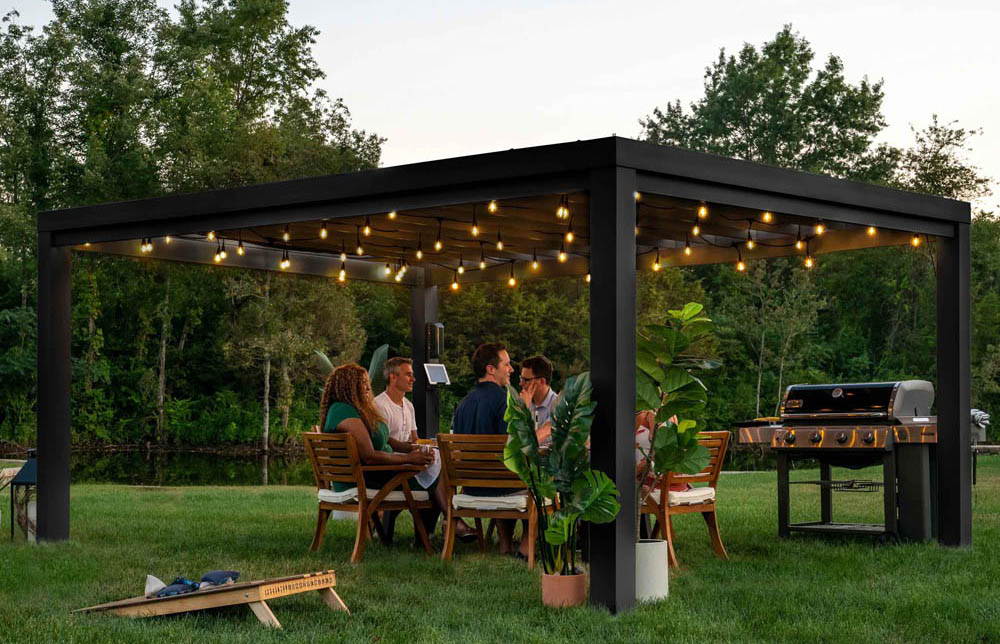 One of the most common uses for outdoor string lights is decorate the canopy outdoor. Just Simply string the lights along the beams, to create a well-lit area to relax or dine in. But this request the string light equips with warm white color.
2.Lighting atmosphere for festival and party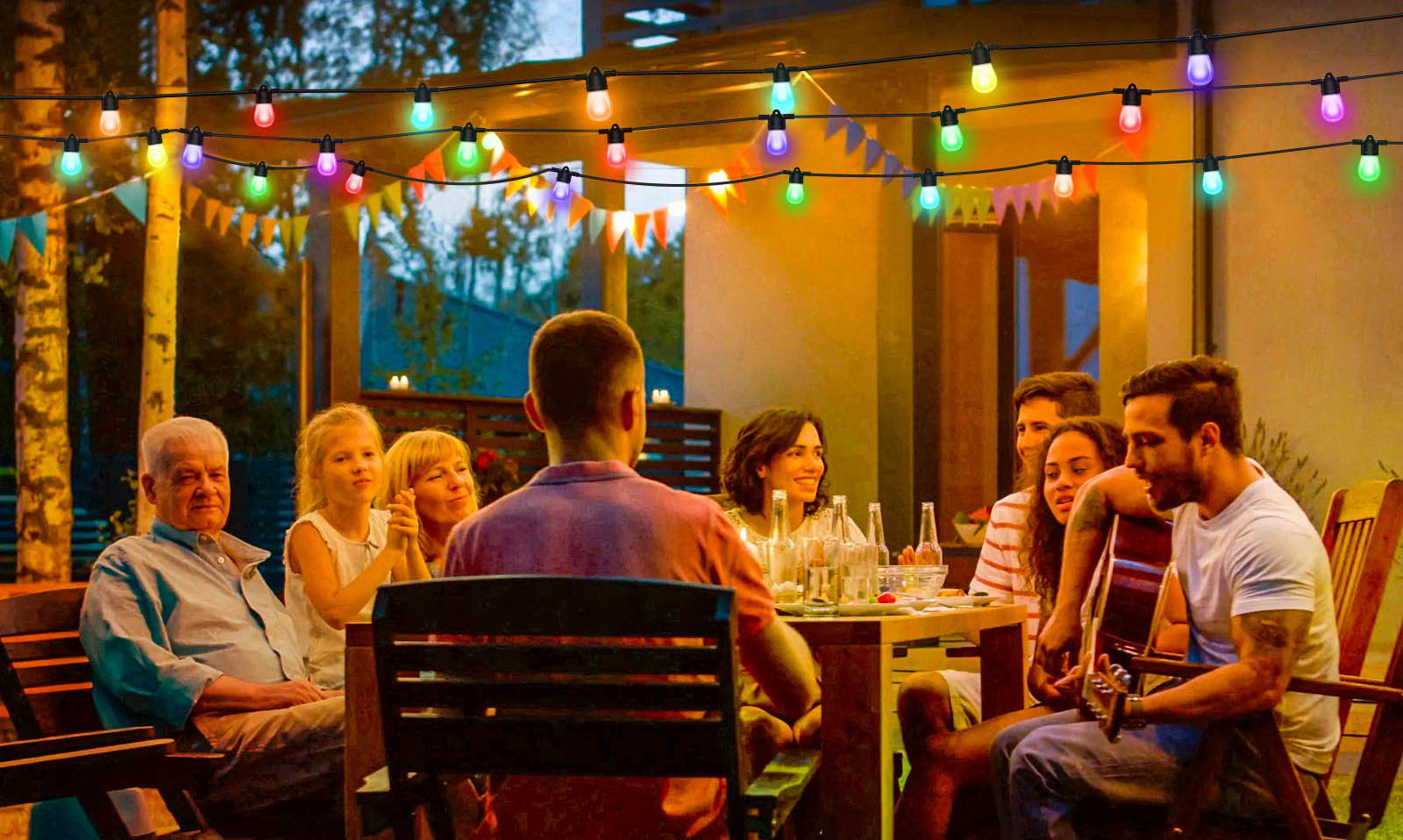 When you and your family have a big dinner on the patio celebrate Thanksgiving, colorful string light bulbs will supply wonderful lighting atmosphere. Just string the lights between your house and tree, you will get a colorful festival. In additional, some string lights equip with music sync function, you can enjoy a romantic dance with your family.
Novostella Blenda smart string light can meet all your needs,180ft 60bulbs suitable for all place installations. 2700K warm white color can provide lighting for dinner and small talk. RGBIC color can create perfect festival and party atmosphere. In additional, it works with Smart Life APP, you can enjoy DIY, music sync and voice control function.
Sunday,Monday,Tuesday,Wednesday,Thursday,Friday,Saturday
January,February,March,April,May,June,July,August,September,October,November,December
Not enough items available. Only [max] left.
Add to Wishlist
Browse Wishlist
Remove Wishlist