Spooky Halloween outdoor lighting ideas to your yard
Halloween is kids' absolute favorite holiday, which is why they always go all out with Halloween decorations like the haunted house decor and annual Halloween graveyard. But no matter whether they are doing indoor or outdoor decor, lighting is what makes or breaks a good Halloween display.
The first step to getting awesome Halloween outdoor lighting is choosing the right colors. Blue, green and purple spot lights add the perfect spooky atmosphere for your front yard Halloween cemetery or yard haunt. And you can add orange and red lights as the accent colors since they contrast well with the blue and green. (They are opposites on the color wheel). Try to stay away from too much white light for Halloween as it tends to drown out the other colors which could add the spookiness factor.
If you only do one kind of outdoor Halloween lighting, this should be Novostella Blink Smart Flood Light. It lets you provide broad light across a scene, or highlight a specific feature depending on how you position it. You can vary the color to provide a different feel for different sections. Blue, green and purple lighting tend to be eerie and ghostly (great for a cemetery, as mentioned above) while orange and red are more fiery, like pumpkins and flames. It supports white light 2700K~6500K brightness for illumination or ambient lighting (only for US version). With 16 million dimmable colors, you can adjust color brightness, saturation adjustment by app.
If you don't already have a lightstrip in place, one of the best locations for it is roof eaves. Not only does it create a beautiful effect for everyday lighting, but it also provides the perfect spot to showcase Halloween decorations. Choose Novostella Lasting Rainbow IP65 Smart Strip Lights that can be controlled wirelessly from a smart phone app or remote, and you will have greater customization and convenience over your light displays. With built-in IC controller, various colors could be changing simultaneously in one line. It looks like the different color leds are chasing, skipping, dancing and twinkling. You're able to install them by using a buckle/pin every few feet. While you can't extend them beyond the set lengths, you can shorten them and seal-up the cut-end with the provided glue. This will assure a water-tight seal so they don't malfunction if exposed to any moisture.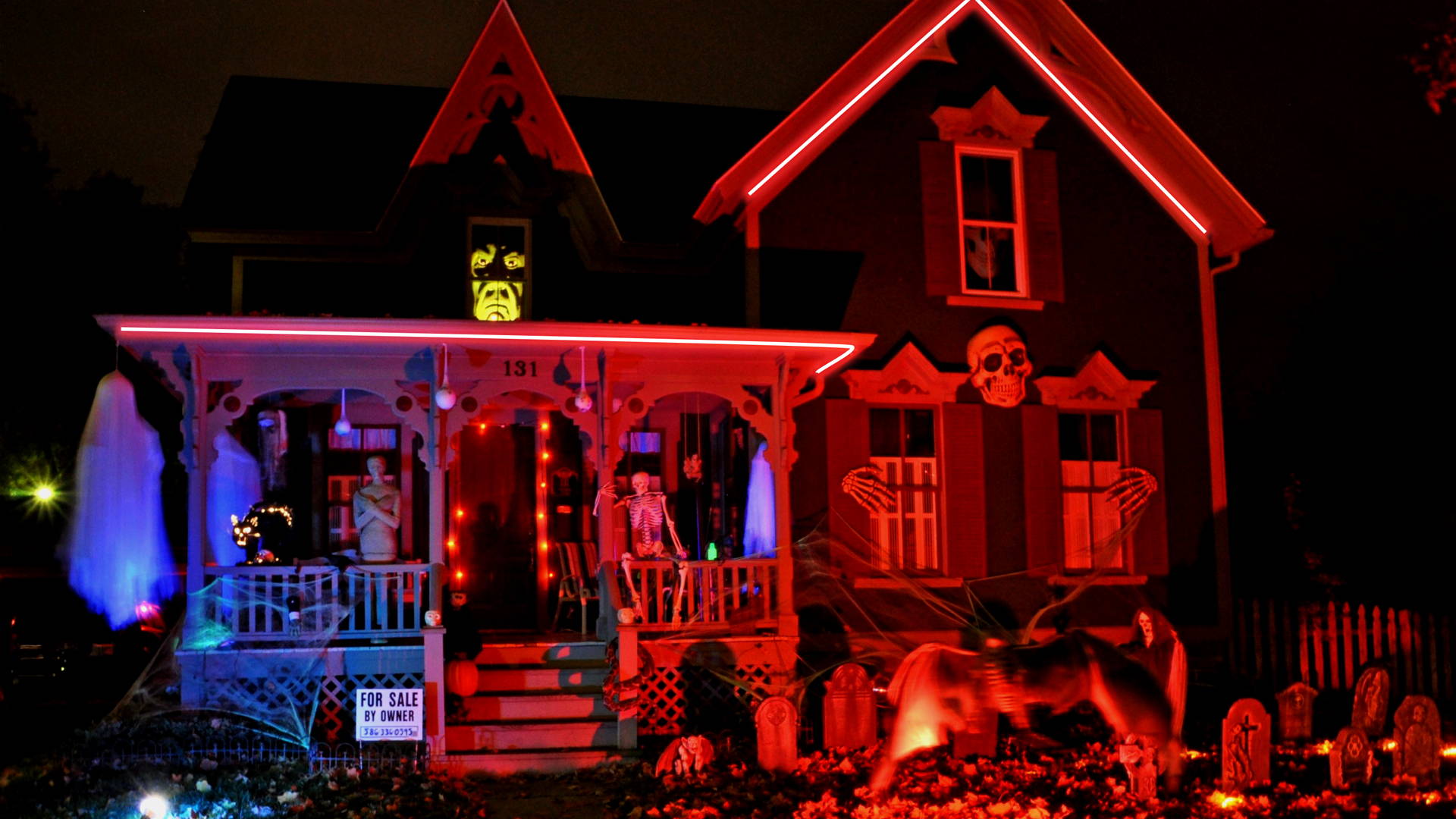 Sunday,Monday,Tuesday,Wednesday,Thursday,Friday,Saturday
January,February,March,April,May,June,July,August,September,October,November,December
Not enough items available. Only [max] left.
Add to Wishlist
Browse Wishlist
Remove Wishlist