Summer Patio Ideas That Make You Want to Stay Outside
In midsummer, our patios are gloriously illuminated by the long days of sunlight. As evening moves into night, and the moon rises, the blackness of night also offers an opportunity for creating patio drama and casting our landscape in a whole new perspective. A patio is an essential outdoor space that connects your interior and exterior. Depending on the size and placement of your patio, it can act as both a bridge to the outdoors and an oasis for lounging and entertaining that can be as stylish and comfortable as your interior.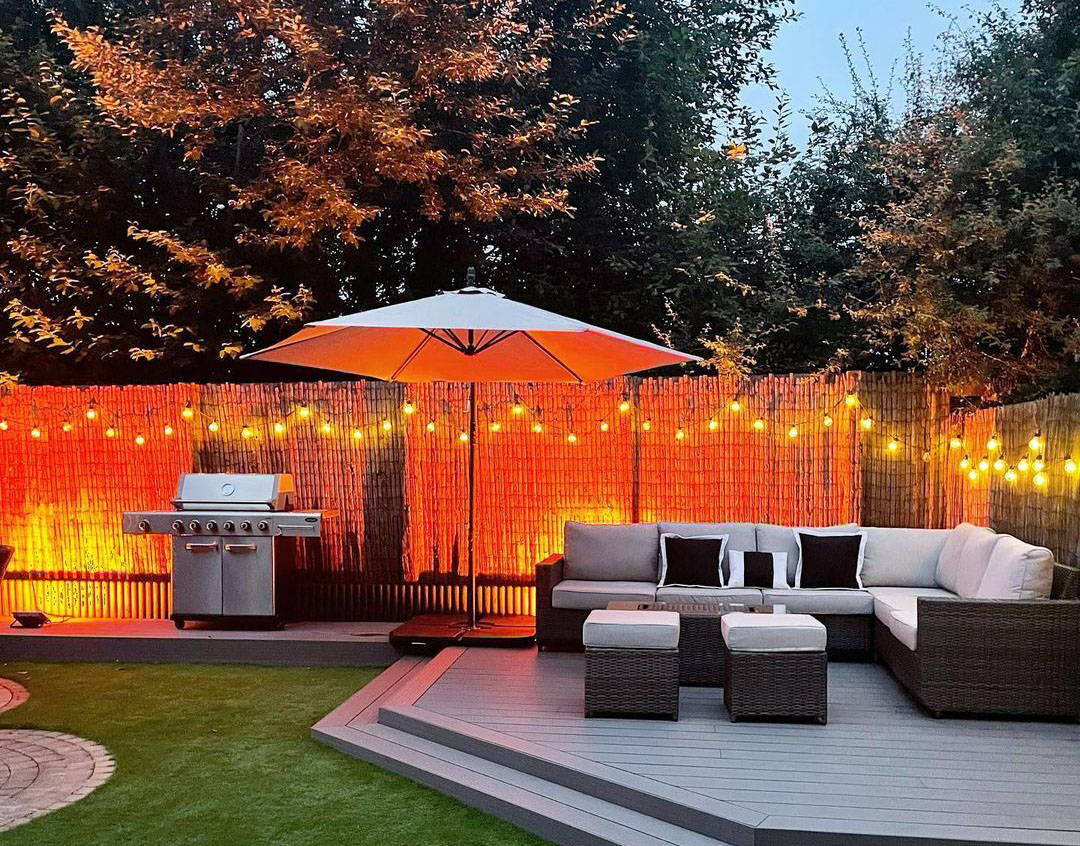 If you're in a city or your patio is small, use your vertical space to introduce greenery. Being featured with much stone, the greenery really brightens it up and makes it feel like a lush oasis.
Give your outdoor area a clubhouse vibe with a straw roof, ample seating, a bar, and mood lighting. Keep things open if the climate allows.
Patio Mood Lighting with Music
The built-in sensitive mic allows the light bar to sync with your favorite music. And various colors could be changing simultaneously in one line by Novostella Lasting Rainbow IP65 Smart Strip Lights. It emits a rainbow of colors while a section races through the strip to alter and morph the colors. While all of the effects are adjustable through the included remote or downloadable smart app, this dazzling effect is definitely amazing.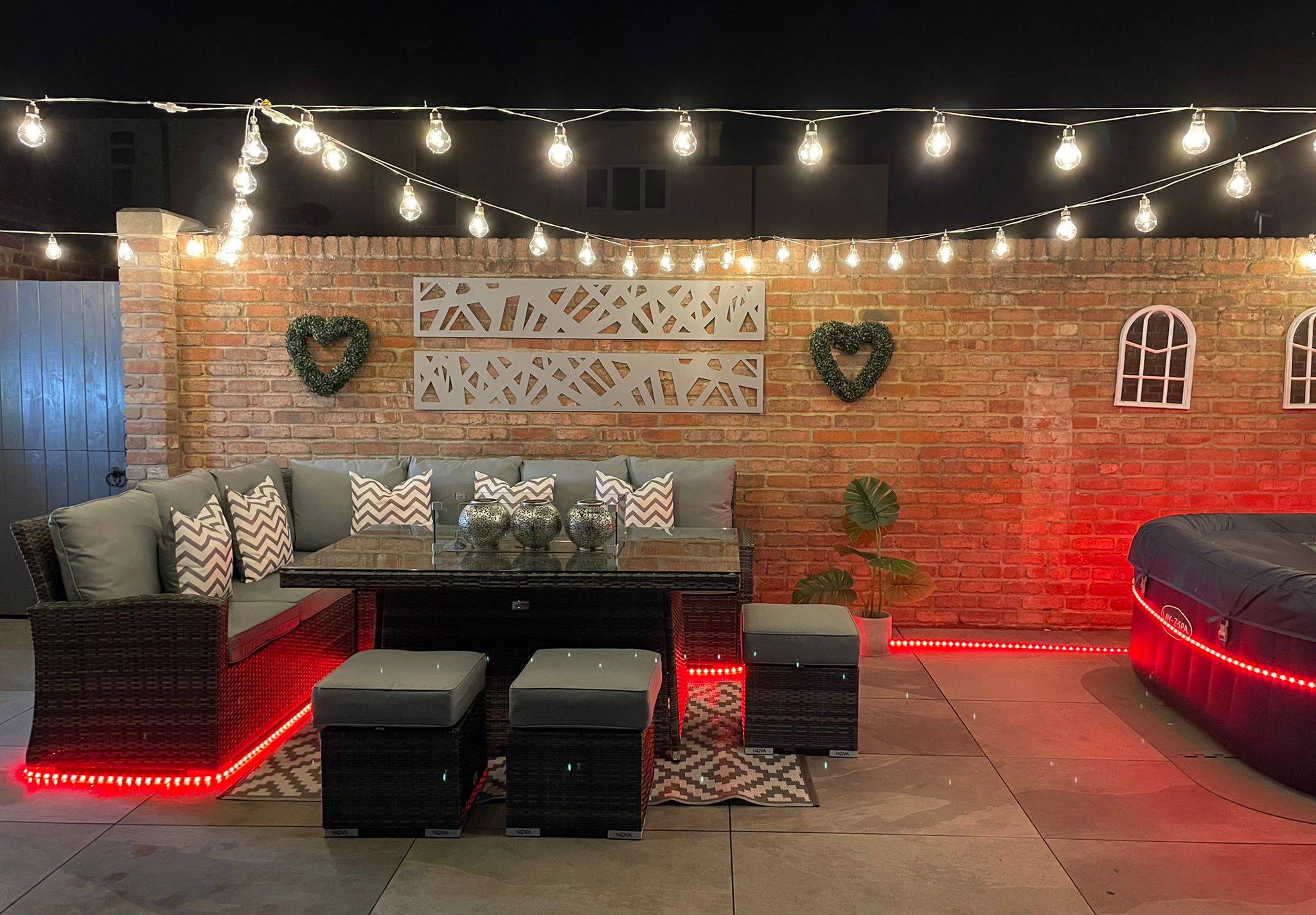 Sunday,Monday,Tuesday,Wednesday,Thursday,Friday,Saturday
January,February,March,April,May,June,July,August,September,October,November,December
Not enough items available. Only [max] left.
Add to Wishlist
Browse Wishlist
Remove Wishlist