We build our business on friendship and highly appreciate any genuine voices from our customers. So we launched this "Find the Nova " loyalty program. We call our Novostella fan "Nova", with the hope that many a little could make a mickle. Together, we could light up the world!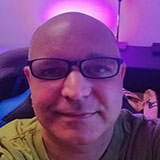 I am Christoph, 44 years old from Wuppertal, Germany. For about 3 years I am a big smarthome, voice control fan and especially interested in smart lights.In my free time, I run a small youtube channel, where I test many products from the smarthome, lights and general technology area. At Novostella, I like the fact that there are always innovative products in the pipeline that no other brand offers. Good quality, top support and fair prices complete the overall picture of Novostella.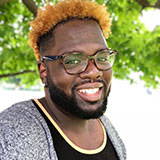 I started my smarthome journey in 2016 due to my love of tech. This was my first apartment so I was excited to start living like the millennial that I am. Dabbing into the world of coding I became interested in how these device all connected with each other. Novostella's products are on the verge of becoming a major contender in smarthome tech. With a wide rage of products and some of the brightest smart lights I have seen, they have become a permanent brand in our home. View all of this and some decor options on my instagram page.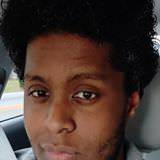 Apple Remote Support Technician
I'm a computer enthusiast, love technology and working on cars. My name is Jeff and it's nice to meet you! Have 15 years of IT experience and currently work from home as a remote support technician. I love anime and manga and enjoy watching various streaming services. For me technology is just an ever evolving subject in life and its one of the best fields to be in cause it never gets boring take a quick gaze off of something and it changes! I occasionally play video games love RPGs and RTS games. Pride myself in having the best I can afford and love a good deal as much as anyone else.
I am a bargain hunter. I love finding a great deal on things and find satisfaction in savingmoney. I love art, creating things with my cricut, and working with kids and dogs. I enjoywatching netflix and doing home renovations with my husband. Online shopping is soconvenient and is where is do most of my shopping, besides groceries.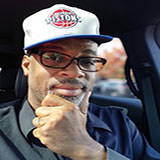 Manufacturing Customer Service
Ask me about any subject: you'll get a wry grin and a spirited discussion on personal development, culminating in a challenge to become your greatest self! Really! My wife and 5 grown children call it "The Gift". 😊 Mix that together with a unapologetic, nerdy love of tech, and you'll understand why I founded Gadgets & Greatness to promote my passions on social media. AND If you need a wedding singer, I can come through in a pinch!Partnering with Novostella is a no-brainer. In a crowded niche, their smart light products stand out for their affordability, ease of use, and fun-factor. I literally earn cool points every time someone sees my Novostella lights in action!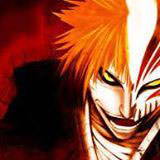 Hello, I am a father of 8 kids and work at a local hospital in my city. I am a twitch streamer and a small you tuber. I love technology and gadgets.i have been in to computer since I was 13 and knew right away that was that I wanted to do. I have built computer for people and my self. I love sharing my knowledge with other people to help them with their problems. I love trying new things and products.
Wanna be the next Nova?
Start this lighting journey with us. Let's experience the new and unknown.
Who we are looking for?
- Interested in lighting products, e.g. smart lighting, LED lighting, ambient lighting etc.
- Willing to spend time reviewing our products and giving us genuine feedback.

The Rights and Duties
- Rights
- Be the first customers to try our new products for free.
- Enjoy exclusive VIP discount for all Novostella products, at least 20% off.
- Duties
- Provide genuine feedback and visuals (images or video) on the trial product.

How to join the program?
Simply click here to fill out the form. Successful applicants will be contacted within one week.
Sunday,Monday,Tuesday,Wednesday,Thursday,Friday,Saturday
January,February,March,April,May,June,July,August,September,October,November,December
Not enough items available. Only [max] left.
Add to Wishlist
Browse Wishlist
Remove Wishlist