✨BLink✨ Lit your garden up this summer? Let's get in on the action of Novostella BLink new launch with 20% off.

Online store exclusive code: GARDEN20
Amazon exclusive code: NOVABLINK20
Time to whip the cover off the BBQ, take on your sandals and prepare for some quality time outdoors.

20% off sitewide discount for you to make your summer outdoor night full of magical colors.
Use code: GARDEN20 at checkout!

Summer is the perfect season to upgrade your countyard. Come and join us to win our fantastic outdoor RGB flood lights.

Congrats the following winners, please contact us to claim your prize.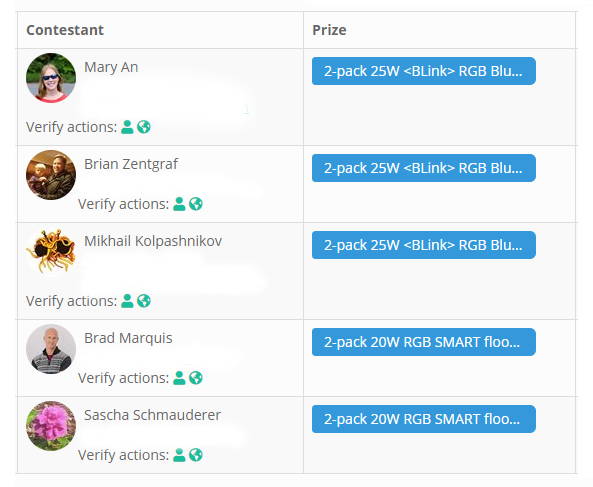 🌻Rewards
- 3 * 2-pack 25W Novostella BLink
Sunday,Monday,Tuesday,Wednesday,Thursday,Friday,Saturday
January,February,March,April,May,June,July,August,September,October,November,December
Not enough items available. Only [max] left.
Add to Wishlist
Browse Wishlist
Remove Wishlist