0 Translation missing: en.blogs.comments.comments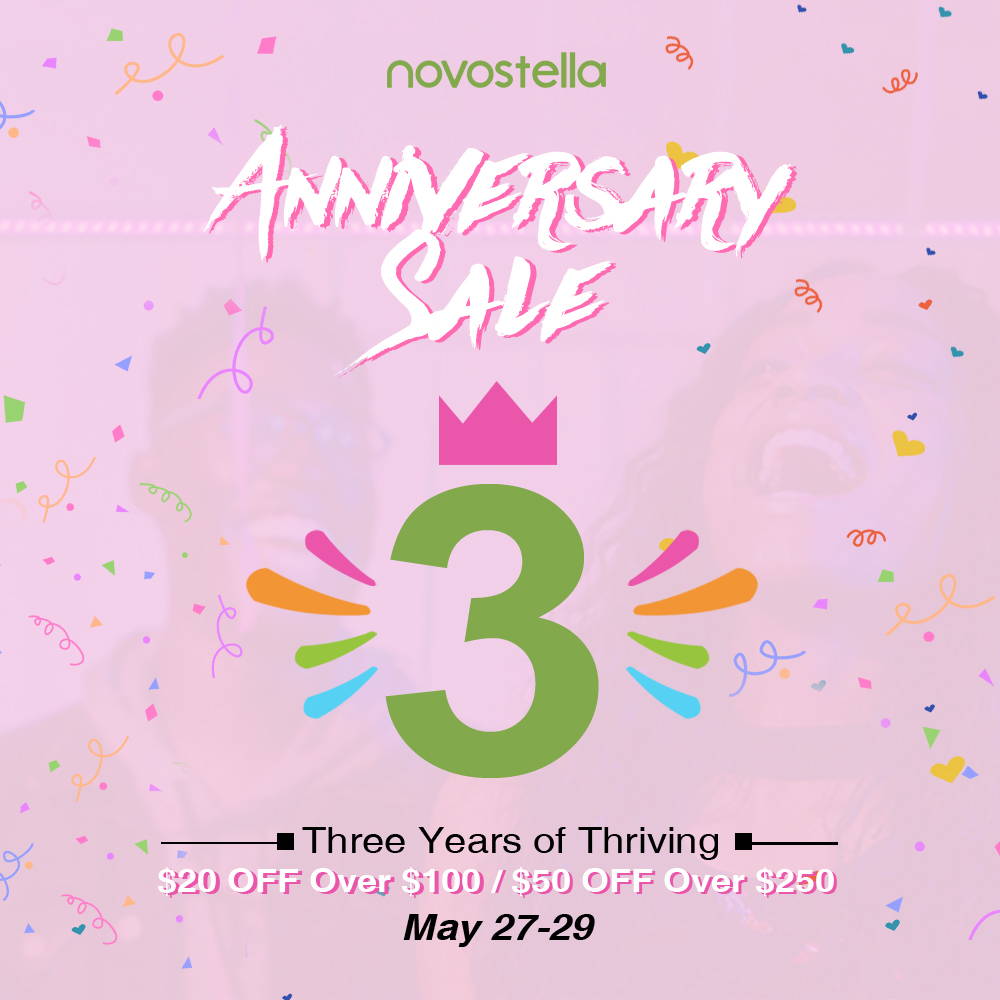 We are proud to announce that we have been successfully in business for 3 years. It has been a great experience and we are thankful to you for your ongoing support to our brand.
To celebrate the 3rd birthday, novostella is launching an online anniversary party with big discount and special prizes for our fans from May 27th to May 29th, 2020. Come and enjoy the celebration and savings, because great customers like yourself are the reason why we're here.
1. Save $20 off for order amount over $100 with code:3YR20 ; Save $50 off for order amount over $250 with code:3YR50 ;

2. Order number ends with 3, 6, 9, such as order #2643 will get our special prize (Gift Card or Epidemic Prevention Gift);
3. Earn triple points by placing order during May 27 to May 29. (3 point for every $1 spent, 100 points = $1; Register get 50 points; Follow our Instagram get 100 points; click here to
join now
)
BLESSING FROM OUR INFLUENCERS

Novostella is built by a group of passionate, serious-minded young engineers from Shenzhen, China's leading innovation hub. Driven by a commitment of bringing stellar smart LED lighting experience to global customers, we have been working hard on identifying customer demands, integrating technology with home arts during product development, sweating every product detail with persistent innovation and devoted craftsmanship. Click here to learn more about Novostella.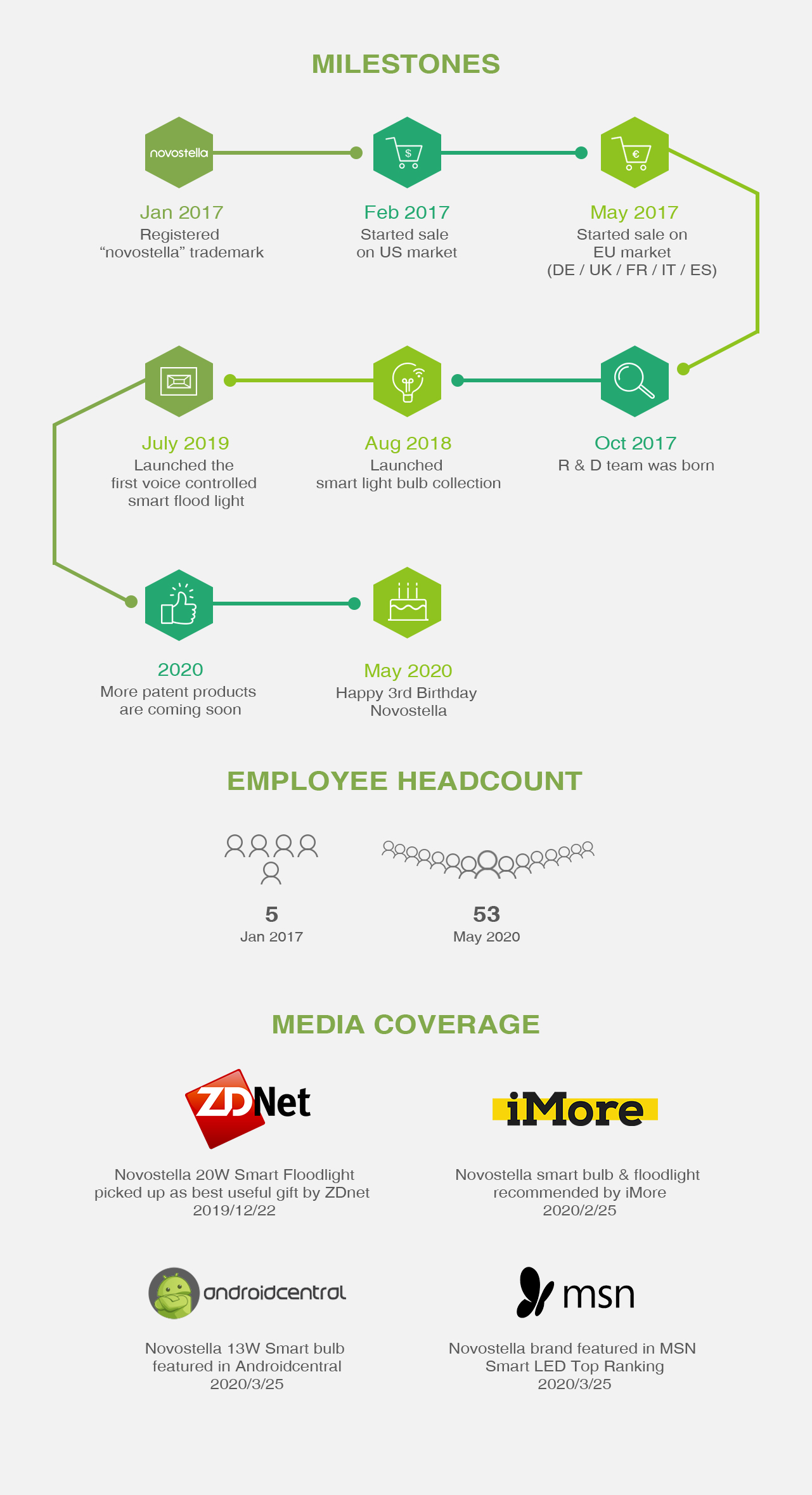 ---
Translation missing: en.blogs.article.older_post Translation missing: en.blogs.article.newer_post
---