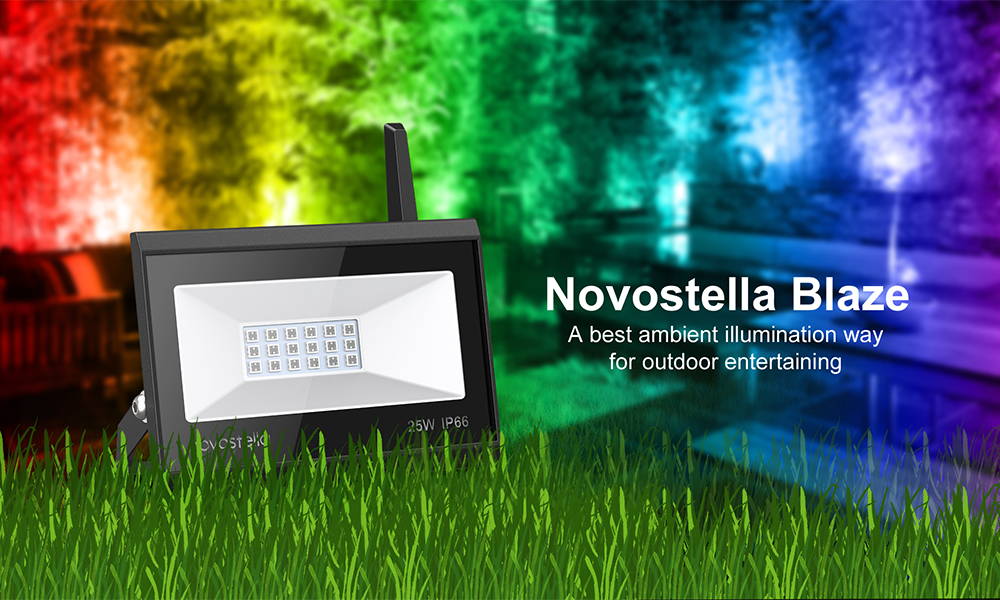 Patented sleek design with in-bulid antenna for singnal enhancement, stable connection, working distance is up to 80-85ft, which is 2.5 times longer than that without an antenna. The upgrade RGB brightness to 63%, make the colors more vivid.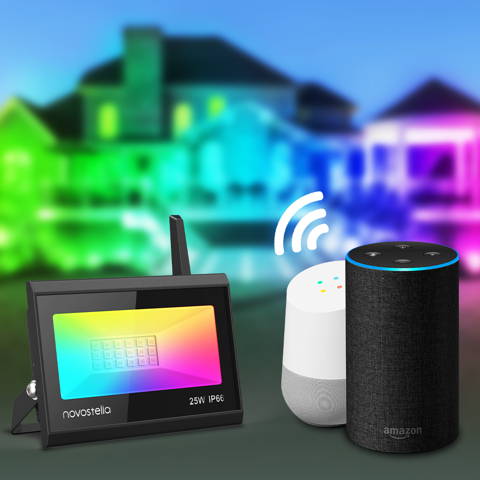 Free Your Hands, A Smarter Way to Control Your Lights
Exclusive in-built Antenna design ensures signal transmission, keeps you away from Wi-Fi de-connection annoyance. Allow the lighting modes follow your frame of mind and revel in Novostella Blaze illumination by using voice control.

Seamlessly Integrate into Your Home
Remote control via the Smart Life APP makes it the icing on the cake instead of worrying about the remote controller being damaged or lost, adding more fun to your garden.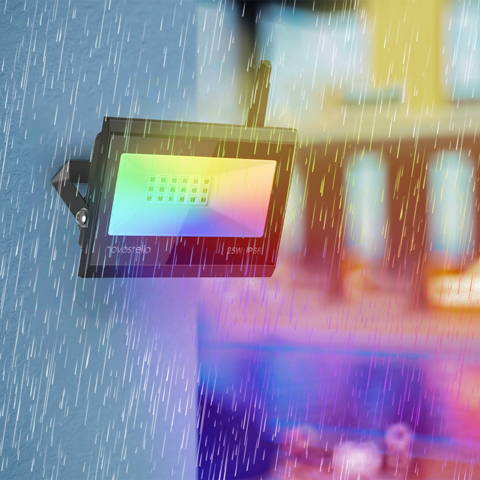 Weather Resistant & Indestructible Quality
You probably buy several kits at one time and hate to be annoyed by quality issues. True, merit quality aluminum alloy lamp body glass bonding process with IP66 waterproof, even in harsh environments such as heavy rain, heavy snow, sand, and dust.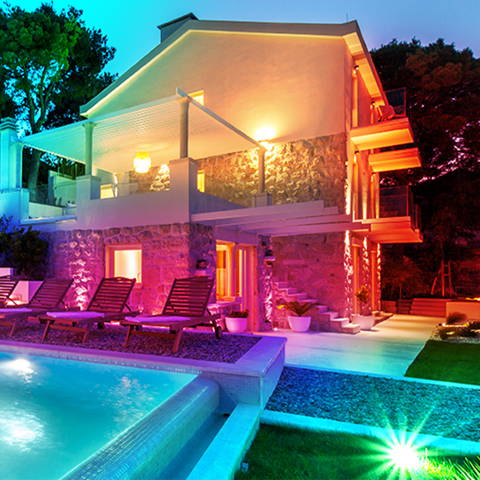 Lift Your Mood with Perfect Ambient Lighting
Upgrade the brightness to 25W with 16 million vivid colors, which not only can well illuminates the courtyard, but also makes it more evocative. If you have a well-lit, vibrant yard, opportunities for outdoor gatherings will improve neighbor relations.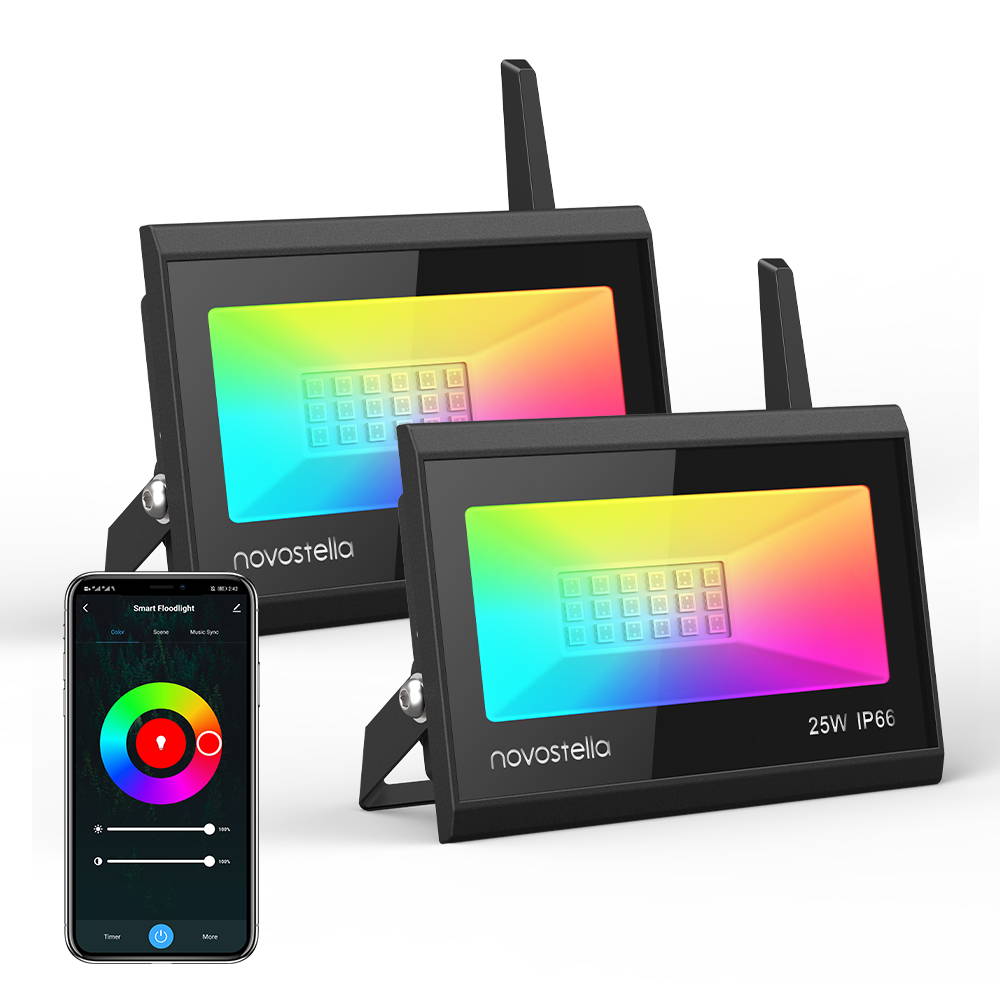 Brand: Novostella
Name: Novostella Blaze
Watt: 25W

Color: Dimmable16 Million RGB Colors
Network: 2.4Ghz Wi-Fi only

Group control: Yes
Timing function: Yes
Memory function: Yes
Color Change Sync to Music : Yes
Waterproof rating: IP66
Cable length :5ft / 1.5m
Working Voltage: US - AC100-120V / UK & EU - AC220-240V
Woking Temperature: -25~40℃

Sunday,Monday,Tuesday,Wednesday,Thursday,Friday,Saturday
January,February,March,April,May,June,July,August,September,October,November,December
Not enough items available. Only [max] left.
Add to Wishlist
Browse Wishlist
Remove Wishlist