I am delighted with my new smart floodlights, they are smaller in size than I thought, much better, because that way you can put them anywhere. But even when they are small, they have excellent luminosity and quality.

I recommend them 100% to illuminate exteriors since they are waterproof, but you can also use them indoors to completely change the style of a room. Compact, powerful and of excellent quality.


What more could you ask for?

If you are looking to give a different touch to your gaming area, your relaxation area, your party area, these floodlights are the solution. Lots of light, many fade and flash modes, many colors to choose from thanks to its App control, with which you can regulate the intensity, speed, and color mixing. I am super happy with my new floodlights, they are great !! Now I can change the color of my streams and my parties in no time thanks to the floodlights.


If you want a quality and powerful item at a very good price. this is your product, since I have the 20w ones but they light up much more than I expected. So if with 20w they illuminate so much. Imagine what the ones with more power illuminate, they are amazing! They will not disappoint you, on the contrary, you will hallucinate. You are not going to expect that power of light to come out of such small floodlights.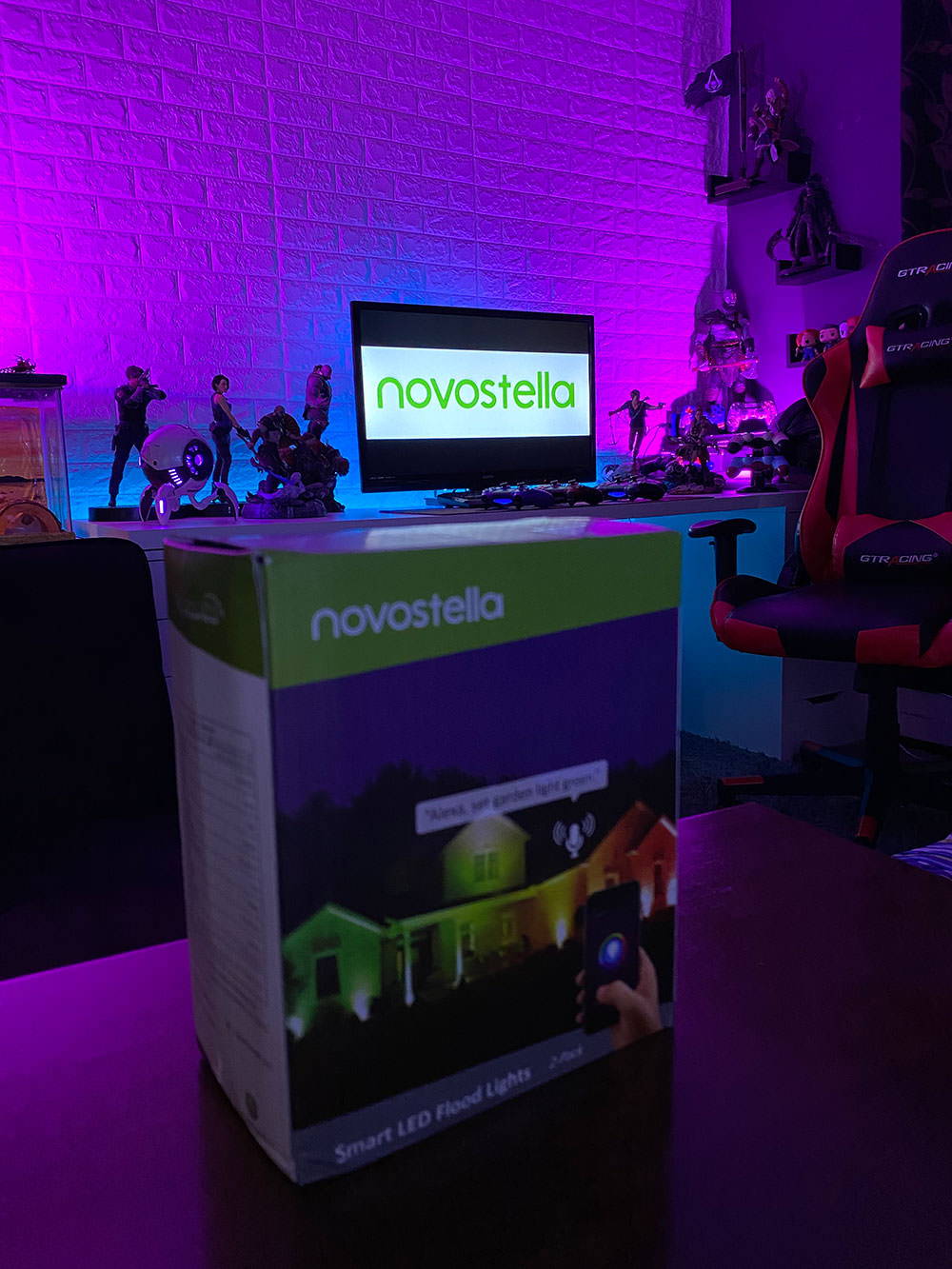 Why I choose the Novostella LED smart floodlight?

The illumination is strong enough for outdoors, you can also change your favorite color at will through App control or Alexa voice control (the manual also supports Google Assistant), other features have not yet been tried. Back to the cons, I did not enjoy connecting the light through the APP for the first time. 2.4GHz WiFi is required, otherwise, it won't find the device. Some surfaces in the APP put too much information that takes you more time to locate the category. Luckily, once the lights are successfully connected, the surface of the control light is nice, and it is especially good to have an antenna to enhance the WiFi network.